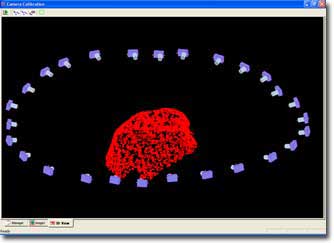 3DM CalibCam is ADAM Technology's newest addition to the 3DM software range. Designed to complement 3DM Analyst, 3DM CalibCam adds the ability to use any number of images to perform the following tasks:
Camera calibration

Exterior orientation determination

Point surveying
3DM CalibCam uses a least squares bundle block adjustment algorithm optimised for terrestrial applications and offering advanced functionality for interior and exterior orientations, using any combination of control points, camera stations, and natural image points to enhance orientations.
Minimising Control
One of the key advantages of using 3DM CalibCam with 3DM Analyst is that it dramatically reduces the amount of control required for accurate orientations.
One way to reduce control is to use a strip of overlapping images rather than pairs of convergent images. This allows control and orientation information to be shared among the images along the strip, removing the need for each image to be controlled individually. This method was used in a highly successful field trial at BMA Coal's Goonyella mine in Queensland to control a strip of 37 images using just four control points (in addition to the camera stations) to better than 6cm accuracy. (Abridged copy of ADAM's report on the trial.)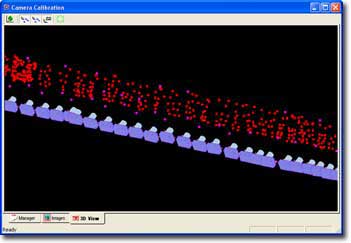 Figure 3. Strip of images from Goonyella trial
Other methods of sharing control (image fans, overlapping convergent models, etc.) also work very well.
Features
Complete interoperability with 3DM Analyst.

Support for both digital cameras and scanned film images.

Built-in support for calibrating digital cameras both with circular targets in a target range and with natural points.

Customised orientation routines especially designed for difficult terrestrial models.

Optional Least-Squares Matching for all digitised data to improve accuracy.

Optional centroiding of circular targets to improve accuracy.

Support for the image file formats BMP, PNG, TIFF, TGA, and JPG.
Visit the 3DM Analyst Page for information on 3DM CalibCam's sister product and contact us for more details.